IFM SCHOLARHIP OPPORTUNITIES
Functional Medicine for All Scholarship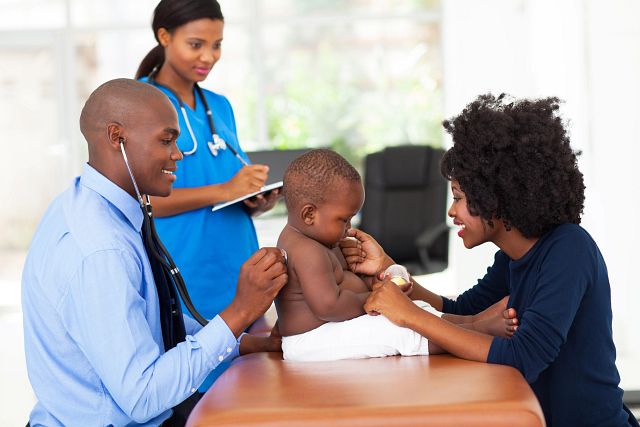 IFM is committed to expanding access to functional medicine for all, and that begins with providing more opportunities for practitioners and clinicians. IFM is proud to continue offering the Functional Medicine for All Scholarship.
The Functional Medicine for All Scholarship is intended for clinicians who are beginning their certification journey and who are currently working with medically underserved communities. This scholarship was created to help foster a diverse, equitable, and inclusive field of functional medicine practitioners and patients.
Broadening access to functional medicine education allows for a wider range of healthcare providers to acquire more tools to improve the health outcomes of their patients and increases the functional medicine expertise in at-risk communities.

Functional Medicine for All Scholarship serves to:
Increase access to functional medicine training and education.

Provide the benefits of functional medicine care to underserved communities.

Improve health outcomes through a personalized, root-cause medicine approach that addresses the social determinants and lifestyle factors that adversely affect health.
Functional Medicine for All Scholarship Details:
The Functional Medicine for All Scholarship will be awarded to recipients to attend our upcoming

Applying Functional Medicine in Clinical Pract

ice

(AFMCP).

Virtual facilitated sessions with functional medicine professionals to enhance program learnings



Costs not included in the scholarship award include:

IFM Membership

Additional costs for CME

Any APMs

Annual International Conference

Any IFM Certification Pathway Costs

IFMCP Application Fee

IFMCP Case Fee and Case Remediation Fees

IFMCP Written Test Fee

IFMCP Costs associated with re-certification/certification maintenance
Eligibility Requirements:
To be eligible for a Functional Medicine for All Scholarship, applicants:
Must be eligible for the IFM Certification Program.

LEARN MORE>

Clinicians applying must have taken

at least one

of the following IFM courses:
Must

not

have taken AFMCP before and must have taken no more than one APM

Must be able to demonstrate work in or with medically underserved communities. BIPOC practitioners and those working with BIPOC communities are encouraged to apply.





*This scholarship is open to practitioners in the United States and internationally.
Application Process:
Applications are now closed.
To be notified of all our scholarship opportunities, please fill out the form at the bottom of the page.For questions, contact scholarships@ifm.org.
Application Opens: February 27th

Application Deadline: March 20th

Applicants will hear back by: August 18th
Get Involved
This scholarship program is made possible, in part, by our generous supporters like you.
Support us by contacting
partnerships@ifm.org